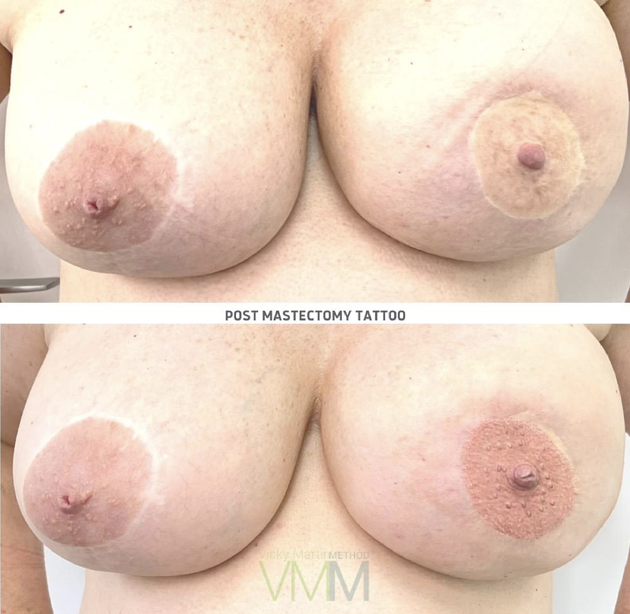 Why I created this Course:
Digital just got interesting...
Early in my career I struggled with confidence around colour matching, it has been a challenge for artists to nail the five colours of a client's areola to match their skin type. 
For me, after more than a decade of working with all types of skin, it's got easier, but I see so many of my students struggling with colour and elements of the design, especially when clients only require one areola.
But today, technology can help us to achieve the closest match possible, and that's why I created this course!
Some of the course benefits
 A clear printed or drawn transfer to place on the skin
​A computer imposed design to send to your client pre treatment
​A clear idea of the pigment selection
​An exact shape of the areola you are matching
​How to place a design on uneven surgery
​How to use your art to hide scars
​How to design your realism for each client
​A 2D Image to follow for your individual client
​Confidence of your method in advance
​Get your artwork agreed by the client before they arrive, so that you can be ready to create your magic from the get go.